Sep 18, 2022
EMROD partners with Airbus and the European Space Agency for power beaming demonstration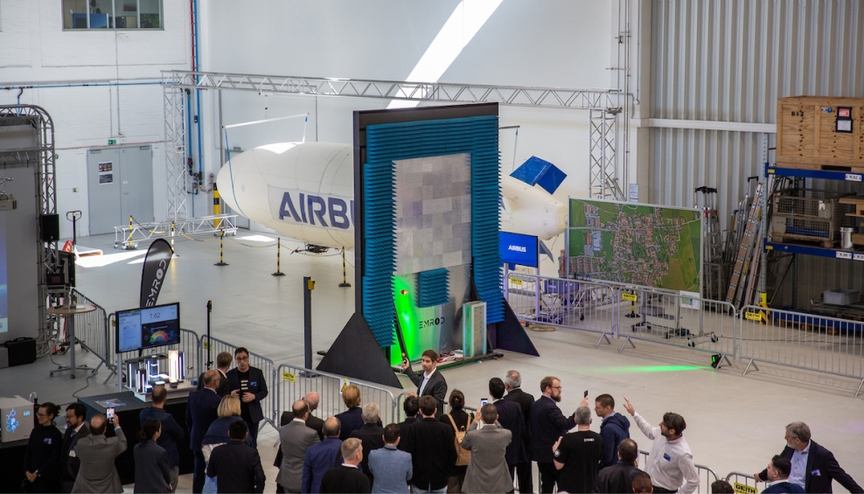 We're excited to announce that Emrod has partnered with Airbus and the European Space Agency (ESA) for a demonstration event in Munich, Germany, on the 27th of September.
The event will showcase wireless power transmission as an emerging technology to solve current sustainability challenges in the energy and space sector.
The world has set an ambition to achieve Net Zero emissions by 2050, a difficult target considering the performance of current and near-term energy technologies. Under the project name Solaris, ESA will introduce a potential new energy source, called Space-Based Solar Power, which would use satellites to capture solar energy in space, where it is plentiful and available 24/7, and beam it wirelessly to the ground, to power cities, hydrogen production plants, carbon capture systems, and future electric aircraft. Learn more about Solaris and space-based solar power on the European Space Agency's website.
Power beaming technology is an essential part of this system, enabling the transfer of energy from where it is generated, in this case in space, to where it is required without wires. One of the challenges of making Space-Based Solar Power viable to date has been how to cost-effectively deliver the energy generated in space to earth for use. Emrod's solution can overcome this challenge, helping ESA to achieve a necessary level of wireless power transmission (WPT) conversion efficiency.
Space-based energy infrastructure presents an exciting opportunity to take power generation and distribution to new heights. Following a similar trajectory to wireless communication technology, we could not only harvest energy from space, but we could also use a matrix of satellites to send power around the earth to where it is required.
Emrod is proud to be enabling this demonstration and extremely excited about the next leap forward in space-based, clean energy infrastructure.